Little Ninjas: Play Video!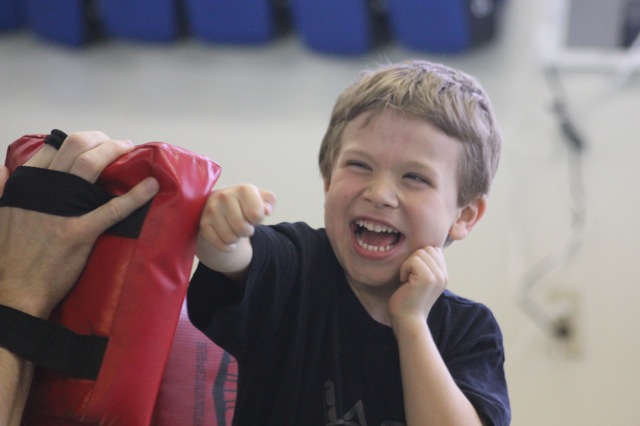 Let's face it, kids aren't adults … but eventually one day they will be.  So we focus our kids classes toward giving them the life skills they need to grow into fully functioning successful adults in martial arts, and in the world around them.  We use the martial arts as a fun way to teach them things like listening & communication skills, common courtesy, manors, how to treat one another, goal setting, respecting authority figures, respecting themselves and much more.
Our Little Ninjas class is good, clean fun for kids and a great way to give your child a head start in life. Our program is an excellent way for children to gain life skills that have a positive influence in their home, school and social interactions. Parents today are up against violent TV shows, movies and video games influencing your child. Little Ninjas gives children ages 6-10 a positive way to learn about the martial arts. The class is structured around building the fundamental coordination and body mechanics for moving into our more advanced programs as they get older.  Along with physical fitness, your child will learn respect, discipline, self confidence and how to overcome insecurities. We focus on positive attitudes and personal growth of each individual child. You will feel at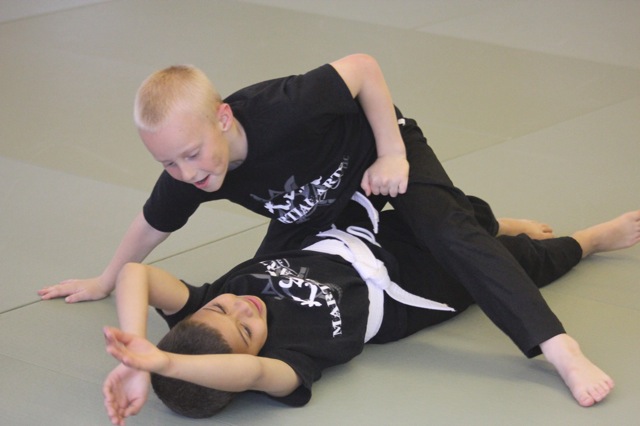 ease knowing your child is in a safe environment doing things that are constructive and good for them.
Our kids classes are in a fun, structured, challenging & supportive atmosphere.  They will gain the tools they need to protect themselves on the playground, and grow into responsible functional adults.
Scroll Down for more information on Belt Ranks & Requirements.
Check out Quinn's Green Belt Test:

3145 S. Pennsylvania Ave. Lansing, MI. 48910
Phone: 517-348-2507 / Email: KskMartialArts@gmail.com