Let's face it… weapons are cool.  This class brings the FUN!  Tap into your inner-warrior and grab a stick.  KSK's weapons curriculum is by far one of the most enjoyed classes by our adult students.  People love it! 
We call the KSK weapons curriculum Armas-Kali (Weapon Hand Motion).  Its simple purpose is to teach students the concepts, tactics & techniques of multiple weapon arts, in a way that seamlessly blends them together, and is easy to learn.  With a primary base in Filipino Martial Arts, we also barrow from Thai & Okinawan weapon systems as well.  
Students will study the five main types of weapon use:
– Impact Weapons
– Edged Weapons


– Puncture Weapons




– Projectile Weapons




– Flexible Weapons
We're not gonna lie… it's pretty sweet.  As a student studies this art they develop coordination, timing, range, foot & body movement, speed, power and grace.
Some of the weapons taught in Armas-Kali are: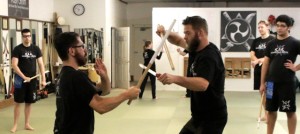 Stick (single & double)
Knife (single & Double)
Sword (single & double)
Stick & Knife Combintion
Sword/Stick & Shield
Palm Stick
Karambit
The Staff
Sarong / Malong
Bandanna

Check Out What Other People Have to Say About Our Weapons Program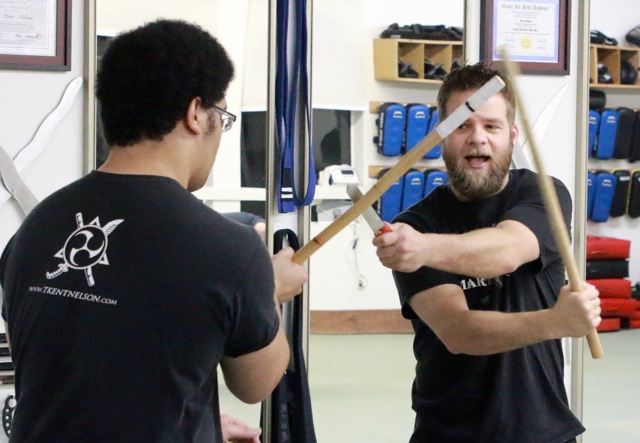 This class has its own organized ranking system that is unique to KSK Martial Arts, to ensure a properly structured journey for maximum learing. 
3145 S. Pennsylvania Ave. Lansing, MI. 48910
Phone: 517-348-2507 / Email: KskMartialArts@gmail.com