3145 S. Pennsylvania Ave. Lansing, MI. 48910
Phone: 517-853-9856 / Email: KskMartialArts@gmail.com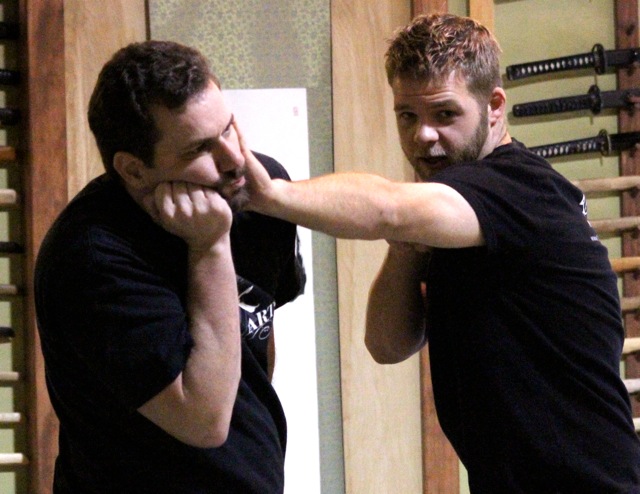 Hosting a seminar in your school or area can not only increase your knowledge, but also has many other benefits as well.
Seminars help to generate excitement among your students, break up the old routine, expand the knowledge base of both you and your students, create publicity and more awareness of your school which could also result in new enrollments.
Sensei-Guro Nelson is available for seminars year-round.  They can be on a single area of the martial arts, or on multiple subjects.
Popular Seminar Topics Include: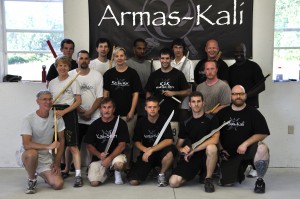 ARMAS-KALI & KAI-SHIN:
Ranking Curriculum
FILIPINO MARTIAL ARTS:
Panantukan – Filipino Boxing
Silat
Trapping – Hubad
Single Stick
Double Stick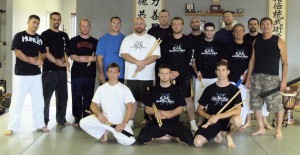 Single Knife
Double Knife
Espada Y Dage – Stick & Knife Combo
Filipino Staff
CHINESE MARTIAL ARTS:
Jun Fan Gung Fu / Wing Chun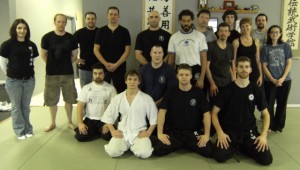 Bruce Lee's Jeet Kune Do
MIXED MARTIAL ARTS:
Boxing / Kickboxing
Basic Focus Mitt Holding
Advanced Focus Mitt Holding
Clinching Basics
Grappling / Jiu-Jitsu
Ground & Pound
SELF DEFENSE:
The R.A.T.  –  The US Navy SEALS "Rapid Assault Tactics"
F.A.S.T. Track – Fighting Applications & Survival Tactics
Women's Self Defense – Stand Up
Women's Self Defense – On the Ground
The cost of a civilian seminar in the United States consists of the appropriate training fee, plus the cost of travel for T. Kent Nelson and one assistant, food and logging (one hotel room with two beds is acceptable).
Half Day (3 hours) – $500
Full Day (5 hours / two 2.5 hr. sessions) – $1,000
Two Day (10 hours / two 2.5 hr. sessions both days) – $1,500
 Seminar host (that's you) can charge what ever they want at the door, and keep 100% of what comes in.
 We will look into the flight info for you, and give your our preferred flight plan, while keeping as low cost as we can.  Typically we fly in a day or two before the seminar so that we can work with the host privately, as well as rest up from travel if need be… and check out your neck of the woods 

Obviously it is in the hosts best interest to advertise the seminar in order to get the best attendance possible, and recover their initial costs.  In order to help with that, KSK will create a flier for you to advertise with, list the seminar on our website and post it in our monthly E-Newsletters.  We will also make a FaceBook event, and we encourage you to do the same.
All we need is a seminar date.  Once we receive conformation of payment for travel arrangements, we will send out a public announcement of your seminar right away.
We Want To See Your Seminar
Be a Success!
3145 S. Pennsylvania Ave. Lansing, MI. 48910
Phone: 517-853-9856 / Email: KskMartialArts@gmail.com