2
"Knowledge of the martial arts is a wonderful thing.  It gives us the keys to survival, confidence, connection to community, health & longevity.  It is one of the best gifts you can give to another human being.  I want to share that gift with as many people as I can"    
 – Guro T. Kent Nelson
In November of 2014 Guro Kent celebrated 30 years in martial arts!   While some people might throw a party, or go out to dinner, Guro Kent has decided to celebrate this great accomplishment by doing what he loves best… sharing the beauty of the martial arts with others.
When asked what he loves most about the martial arts, Guro Kent's response is often, 
"All the great relationships you make, with some of the most amazing people" 
In that spirit, Guro Kent wants to reach out to those who might be interested in starting an Affiliate Training Group in their area by offering a "Meet & Greet" seminar.  This is a way for 1st-Time hosts to bring in Guro Kent at minimal or no cost to them.
Seminar hosts can choose whatever subjects they would like Guro Kent to teach.
Popular Seminar Topics Include:
Kai-Shin Jeet Kune Do (MMA-JKD) Curriculum Requirements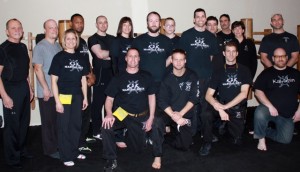 Armas-Kali Curriculum Requirements
Single & Double Stick
Single & Double Knife
Stick & Dagger / Espada Y Daga
Weapon Disarming (Stick, Knife)
Panantukan (Filipino Boxing)
Maphilindo Silat
Jun Fan Jeet Kune Do
Filipino Trapping (Empty Hand, Stick, Knife)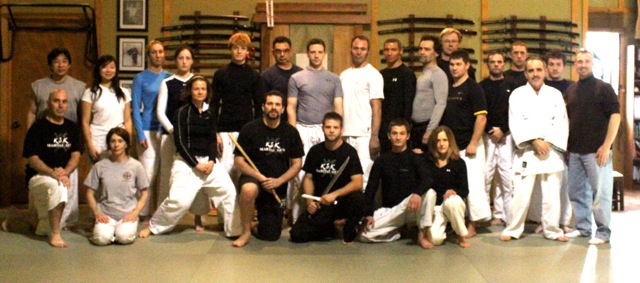 Hubad / Hubud
Kickboxing
Clinching Basics
Grappling Basics
Basic Focus Mitts
Advanced Focus Mitts
Here's How It Works:
Guro Kent and KSK Martial Arts will wave the standard seminar fee, therefore teaching the seminar itself for FREE.  This saves the host between $1,000-$1,500
The host is responsible for the initial cost of travel, lodging and food for Guro Kent and one assistant.  One room with 2-beds is acceptable.
Guro Kent & KSK Martial Arts will determine the price to attend the seminar.   We will reimburse the host for the Travel Fees (not lodging or food) from the money collected by the seminar attendance.  Any remaining profits go back to KSK Martial Arts.
If the travel fees exceed the profits from the seminar, the host will receive the entirety of the profits, and will be responsible for the balance.
We will look into the flight info for you, and give your our preferred flight plan, while keeping as low cost as we can.  Typically we fly in a day or two before the seminar so that we can work with the host privately, as well as rest up from travel if need be… and check out your neck of the woods 

Obviously it is in the hosts best interest to advertise the seminar in order to get the best attendance possible, and recover their initial costs.  In order to help with that, KSK will create a flier for you to advertise with, list the seminar on our website and post it in our monthly E-Newsletters.  We will also make a FaceBook event, and we encourage you to do the same.
All we need is a seminar date.  Once we receive conformation of payment for travel arrangements, we will send out a public announcement of your seminar right away.
If you are serious about starting an Affiliate Training Group and bringing out Guro Kent for a seminar, first contact us though email or phone.  We ask that you already have a rough idea of what time of year, or even which month you are hoping to host the event.
Contact Info For "Meet & Greet" Inquiries:
Phone: 517-853-9856 / Email: KskMartialArts@gmail.com